Insole care
Insoles are often essential when using therapeutic shoes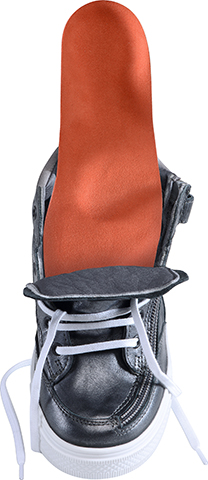 Support for the anatomical structure in the form of an insole can be helpful to complement therapy with an anti-varus shoe. Among other benefits, an orthopaedic insole can be used to improve hindfoot guidance.

In the case of one-sided treatment with an orthosis and corresponding orthotic shoe, the other side often also needs an insole. This can be a supportive, corrective or stimulating insole.

In order to optimise the effect and function of a stabilising shoe, it is often supplemented by an insole for appropriate treatment.

In order to achieve the desired therapy goal and the required effect, our Novaped orthopaedic foot supports are available in different designs and with different material combinations. These are processed by a healthcare technician into a custom-made product according to a medical prescription in order to support, correct or stimulate the foot.

A small selection of insoles from our range is shown on this page. For more insoles, see our website.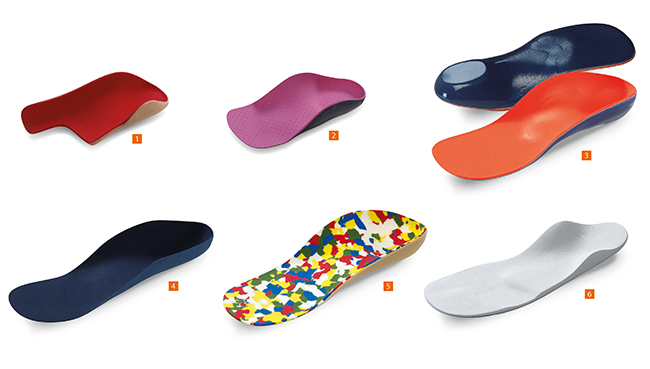 | | Item no. | Colour | Size |
| --- | --- | --- | --- |
| 1 | 440930516 | red | 19/20–46 |
| 2 | 952480712 | berry | 19/20–42 |
| 3 | 980260000 | orange | 19/20–42 |
| 4 | 981289000 | blue | 19/20–48 |
| 5 | 982260207 | multicolor | 19/20–42 |
| 6 | 773401000 | grey | 19–50 |